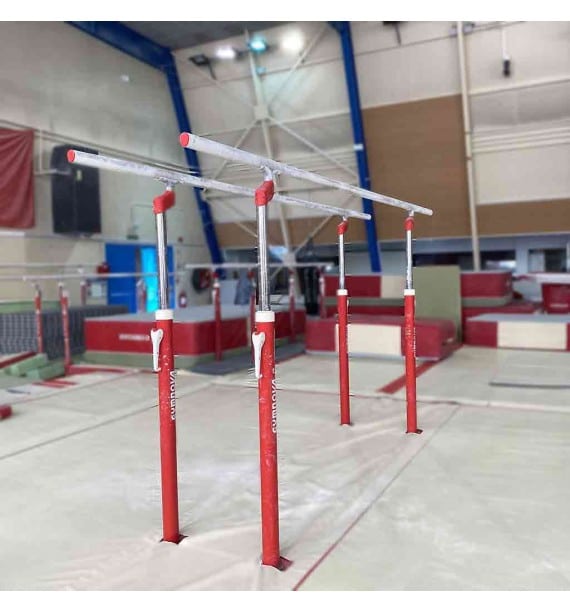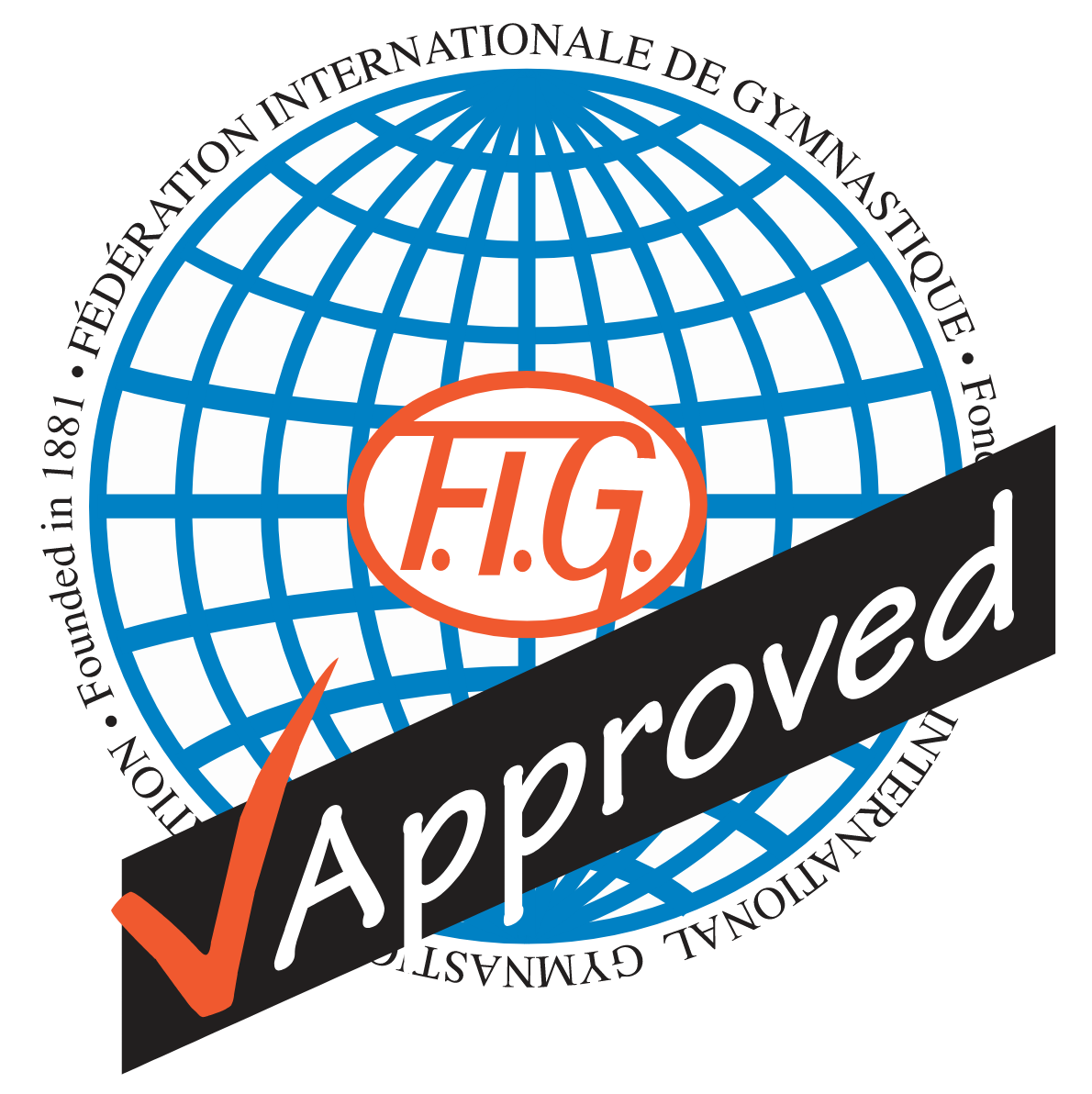 Ref. 3833
Liverpool Herreskranke,FIG godkjent
This FIG approved model includes the new natural fibre hand-rail, giving the dynamism in the sequence of movements and shock absorption related to acrobatic skills of gymnasts. There are multiple features of this new coating which give efficient grip and return energy without delay. They help to preserve the hands of the gymnasts and ensure quality performance.
Easy and quick set up and mountings of hand-rails:
- Height from 1.70 to 2.30 m by 5 cm by integrated crank buttons and clamping lever ;
- Spacing from 37.5 to 65 cm by rotation of goose neck with graduations.
Technical features:
- Natural fibre hand-rail. L = 3.50 m. New patented finish
- Base with non-slip feet ;
- Metal goose neck with incorporated protection with width marked on calibrated disc
- Floor space: 3.42 x 2.55 m
- Weight: 240 kg
These Parallel Bars will be used as part of the equipment during the World Championships in Liverpool in 2022.
Up to 2 years of product warranty