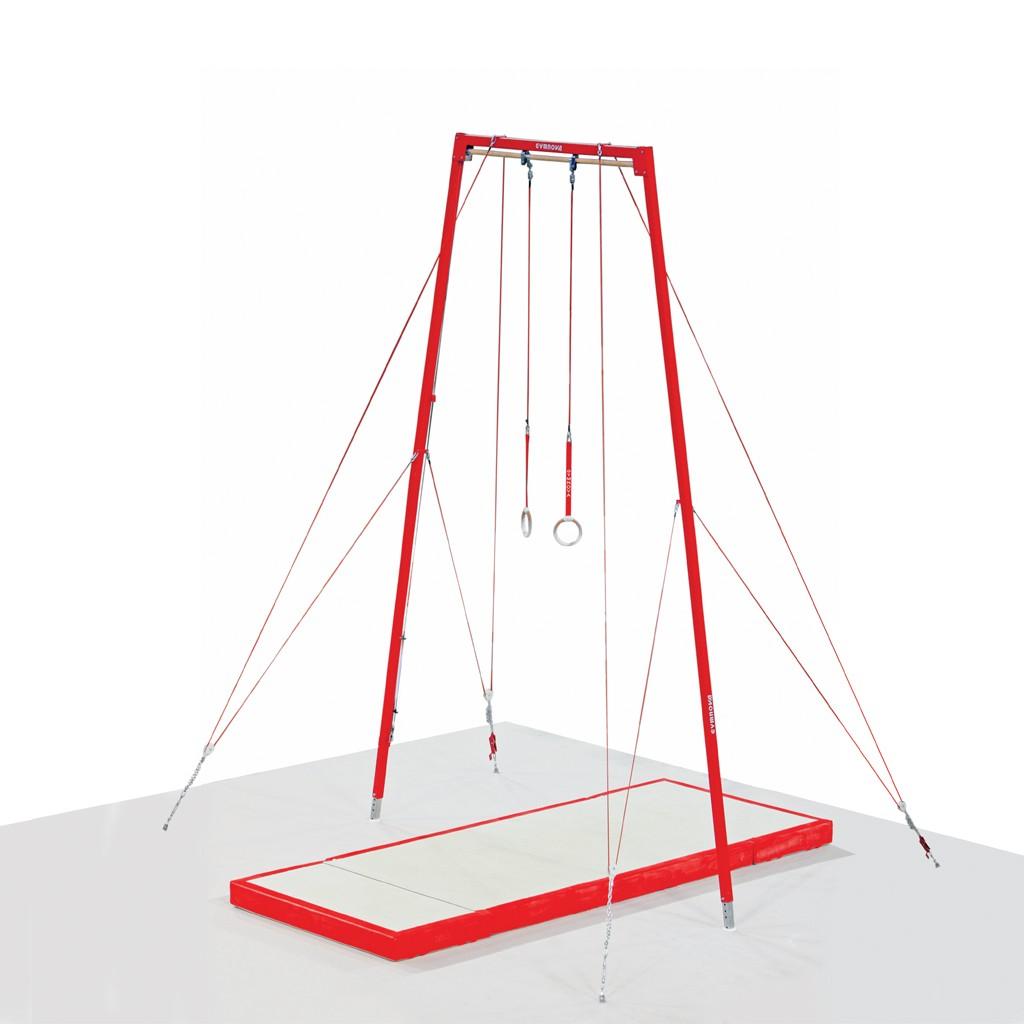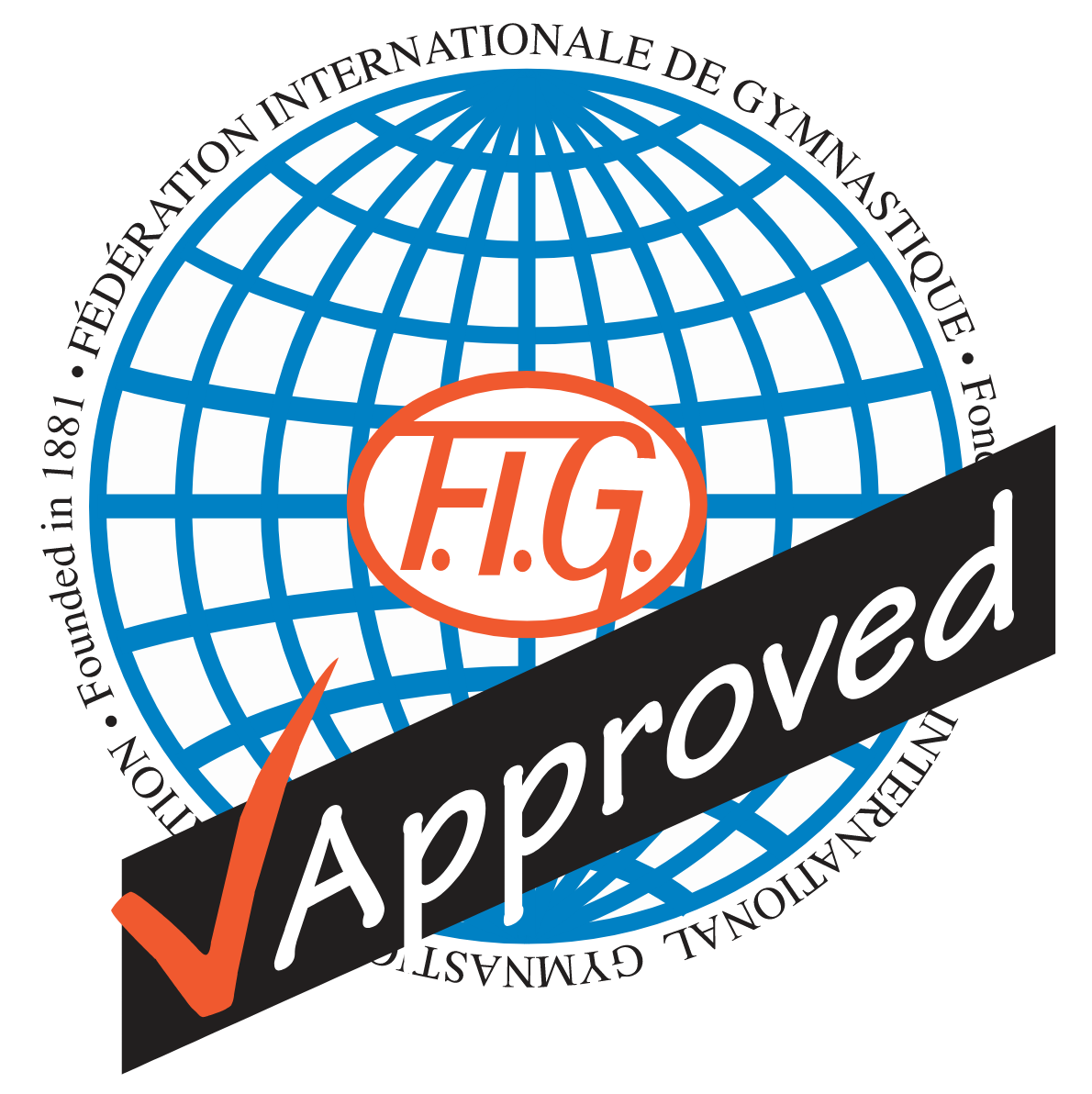 Ref. 3770
Ringstativ med justerbar elastisitet, FIG godkjent
Ring frame with adjustable elasticity (from normal to very flexible), adapts to a gymnasts weight and style.
Its high impact absorbency means that exercises can be practised repeatedly reducing fatigue and risk of strain injuries.
Its flared shape enables the space in the landing zone to be cleared thereby ensuring maximum safety during dismounts.
The cable length of the rings is pre-set, and the apparatus comes with a hook to catch and steady the rings.
Overall frame height = 6.05 m.
Up to 2 years of product warranty